Dura Fence Installation in Ocala, Florida
Dura Fence Installation in Ocala, Florida
If you're in the market for a durable fencing material that provides a wide range of options, then Dura Fence is what you're looking for. Here at Fence Pro of Mid Florida, we've been helping homeowners like you to get a great fence for years. With over 17 years of experience that the owner personally trains each technician, you can count on us for a variety of fencing installation needs.
Dura Fence material has been growing in popularity in the industry for the past 20 years. There are multiple reasons that this fencing is so popular. One reason is that it is an option for a long-lasting fence material that can pass the test when it comes to Florida weather. Check out the benefits below of Dura Fence, our process for installation, and why so many North Florida families already have their fences installed by our team.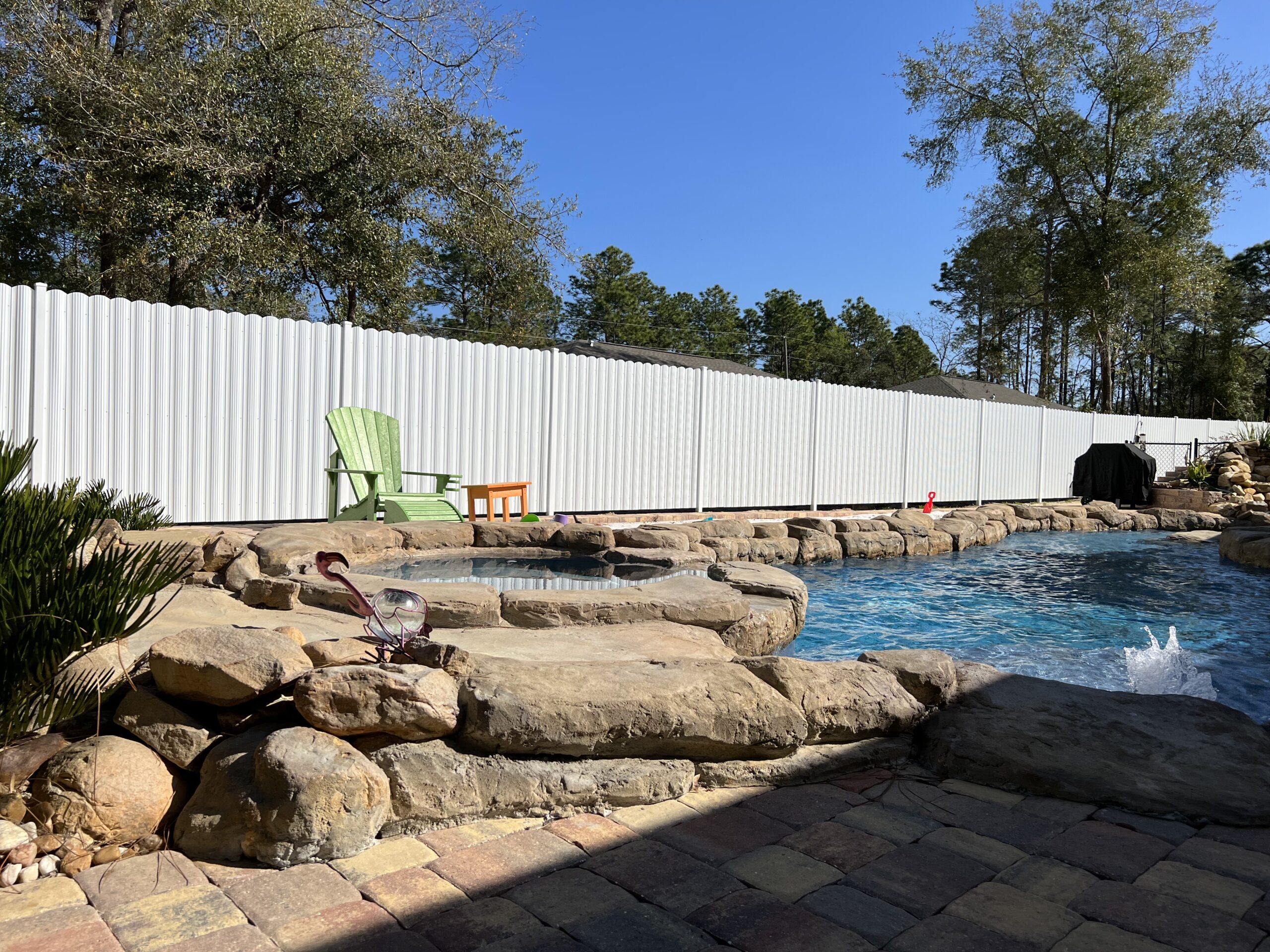 Benefits of Dura Fence
One of the big reasons that this type of fencing is so popular in Florida is its durability against hurricanes and heavy storms. Most of the coastal cities recognize that this can pass the hurricane codes for cities that need to be able to withstand large storms.
This fencing type has also grown in inner-city areas due to its variety of looks and designs. This durable fence material provides different colors to match whatever décor you have on the property already. Because the fence material is powder coated, you can choose a color that fits your property design.
This fence is made out of galvanized steel in everything from the posts to the rails and pickets. You can pick what color you want of this durable, long-lasting fence material to keep your property protected.
What Is Dura Fence?
This material is similar to a fence you've seen before called a chain link. It's made out of the same durable galvanized steel design but takes it further. You can powder coat this fencing material to match any type of color you want. These fences have been known to last upwards of 50 years or more. This powder coating we put on the fence not only takes care of the color option you want but it also adds another layer of protection on the fence itself.
Our Installation Process
We take pride in doing the job right the first time,  which is why we have a very precise installation process. The first step is to measure the property for installation. We work on all property types whether a big house and smaller yard, farm, or a huge property with acreage. We can install a Dura Fence on any type of land you may have.
Once we have measured the property, we discuss your goals and material choices with you, discuss design options, and make suggestions on what we feel would be the best fit for all your needs. This process is one of the things our past clients love the most. They say they felt more informed with our company than any other option out there. We want you to have all the facts ahead of time so you can make an informed decision.
Once you decide on the fence color and style you want, we get to work on the installation. We work diligently to provide you with a great experience from start to finish. One thing we do is put out trays during the installation process that will collect any dirt we dig up. You'll never find piles of dirt left on the property when working with our team. You can either remove the dirt yourself or have our team do so after the job is complete. We make sure your property looks as good as it did before we got started on the installation.